Get the best emergency roof tarping in Miami to be safe from unexpected thunderstorms
Miami is a magical city that millions of visitors visit every year. But it is also infamous for being the US city with the most thunderstorms over eighty days yearly. It could be not only from the sudden thunderstorms but from other dangers like fire and others. Hence residential and commercial properties need the best emergency roof tarping in Miami. Tarp Nation offers reliable roof tarping in Miami to safeguard minor and major damaged residential or commercial properties.
Tarp Nation offers the top roof tarp in Miami to keep homes and offices from snow, rain, and strong winds. We have a professional team with enough experience to install the best roof tarping in Miami. From a field visit to analyze the damage, our systematic roof tarping service provides an estimate to its completion to earn the trust of thousands of clients throughout Miami. We have strived to keep their faith for many years to offer the best roof-tarping service in Miami. It is the reason that we have been the top roof tarping company in Miami for many years.
Miami receives the highest rainfall than the other US cities, with an annual average rainfall of over 60 inches. Hence, to cover any damage to reduce its chances of a disaster or avoid leaks, it is Tarp Nation best, quick, and most efficient service at affordable costs. But we never compromise on the quality of the tarp by using only the best made from superior materials. Our proper roof tarp installation in Miami could last a long time, and even with wear and tear, we offer after-service to repair or change it.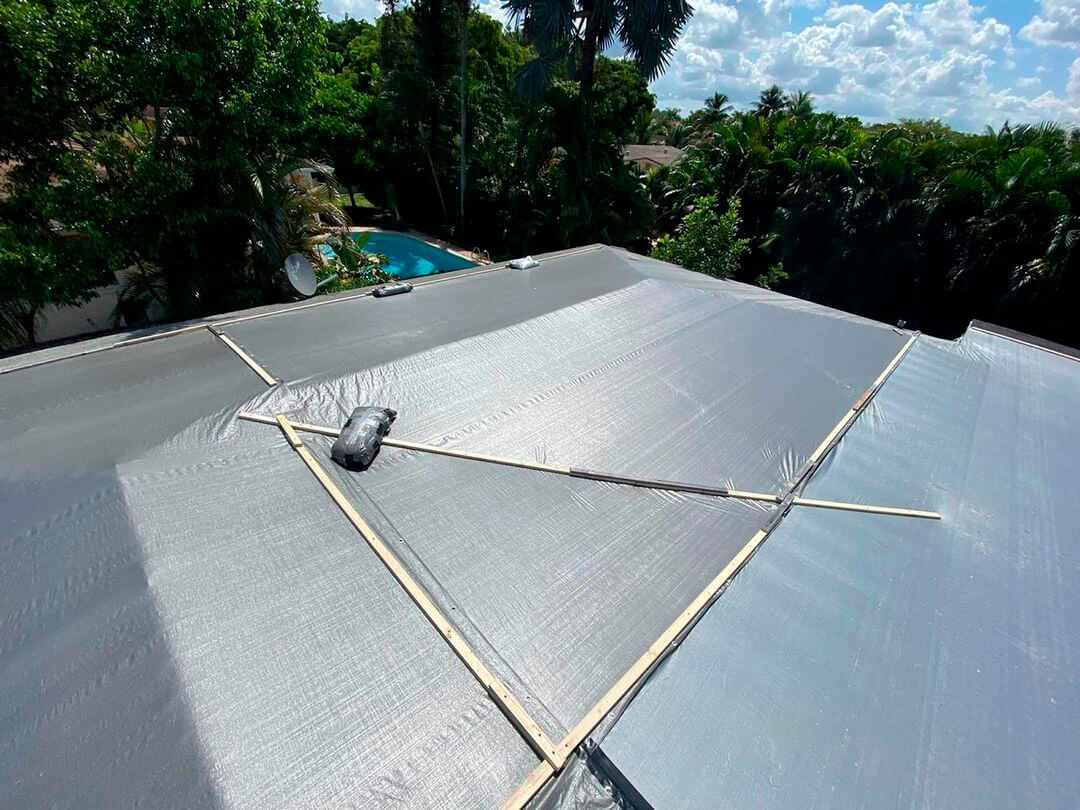 What is emergency roof tarping in Miami?
With 80 days of thunderstorms and heavy rains, Miami's residential and commercial properties are at risk of damage. And it happens at the most unexpected time for most people to need the best emergency roof tarping in Miami. We have offered thousands of people excellent emergency roof tarping in Miami for many years. It covers the damaged roof to prevent further damage, leaking, and spoiling of the interior space. Though doing the tarp roof in Miami fast to safeguard the home or office, our team of experts ensures their safety.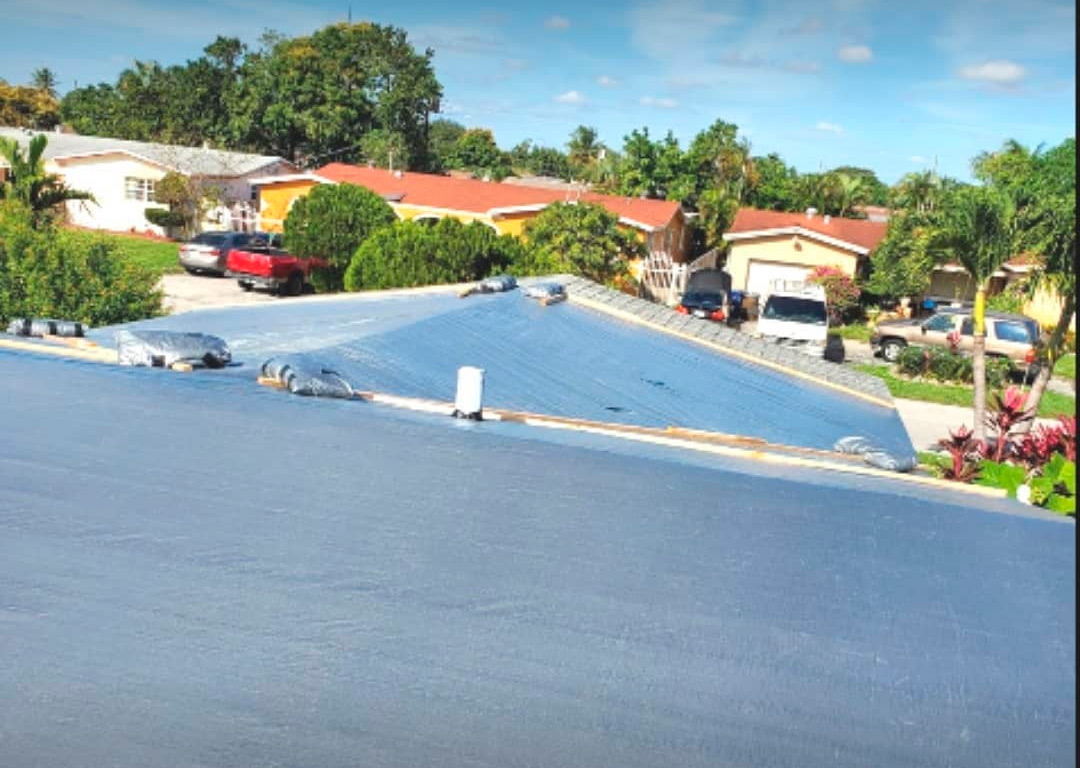 The increasing need for the roof tarp in Miami
Roof tarp Miami is for two primary reasons. The first is to safeguard the damaged properties from further damage. And the second is to comply with the insurance regulations to claim the amount. We are a recognized roof tarp company in Miami for insurance to pay for our charges in our client's claims. Having a tarp roof in Miami over damaged properties will increase the risk of further damage and not claim the insurance amount. Hence it will be a triple whammy for the property owners not having roof tarp Miami, increasing damage, not being able to claim insurance, and spending hard-earned money to repair the damage. Hence any property owner with insurance should have emergency roof tarping to avoid such losses. So, the need for our roof tarping service in Miami has been increasing in recent years to come in handy for restoring residential and commercial property without losing money.
Why choose Tarp Nation for roof tarp installation in Miami?
Tarp Nation offers specialized roof tarp installation in Miami to cover damaged parts securely. Our roof tarp in Miami gets approval from insurance companies for our clients to get the claim amounts fast and easy. There are many other benefits because of our excellent tarp roof service for thousands of clients to prefer us for many years. A few of our roof tarp installations in Miami benefits include.
Reduces repair costs by protecting the damaged roof areas effectively.
Help to cover not only the ceilings but also the dry walls and other structures inside the home or office.
Help to prevent forming of molds or stops them not to worsen further.
Helps to get insurance claims for certain situations easy and fast
Mitigates further damages to the property not losing its structure and value
Suitable for covering the wet area or dark spots on the roof, which is a precursor to damages
Ideal for windstorm damages like curled or missing shingles and minor to significant damages to the roof structure
It covers hail damage not to leave large dents in the roof texture.
Protects the home or office interior and any valuable possessions like furniture and others do not get damaged because of improper roof and leaks.
Offers round-the-clock roof tarp service Miami to call anytime to do it quickly and effectively
Reduces expensive repairs of the roof and the other structures by providing excellent emergency roof tarping in Miami
Ensures personal safety from compromised roofs that are not only dangerous to the property structure but precious lives
Help find the root cause of the leaks and cover them with tarps rather than only giving temporary relief.
Have a team of tarp fixing professionals knowing the right need the tarp size and the best ways to protect the damaged roof
Have trained technician team for using the state-of-the-art equipment to roof tarp Miami fast and right
Offer the best roof installation in Miami to last long enough until the clients rectify the damages to get permanent relief.
Provide quick emergency roof tarping in Miami anytime on receiving the call to avoid further severe damages
Offer excellent advice and ways to our clients to safeguard their property from any sudden damage from thunderstorms and others.
Call us now to learn many more benefits of our excellent roof tarp service, which is affordable but with no compromise on the quality of the service anytime. Our trained technicians know most of the Miami area to offer emergency roof tarping quickly and effectively. Our roof tarping Miami charges are transparent and with no hidden fees to gain the trust of our clients for many years.