Enjoying the Benefits of Efficient Roof-Tarp Installation Services with Tarp Nation
In times of natural calamity like hurricanes, storms and heavy rain, in the disaster-prone state of Florida, homeowners must take all the necessary steps to protect their roofs and safeguard their properties. 
In such an instance, installing a tarp over roofs is considered the best temporary solution until a better long-term fix is found. These materials are utilized to cover the roof of a house or building to resist further damage and restore the lifestyle of the residents. However, roof tarp installation in Fort Lauderdale is one of the most challenging tasks for homeowners who need experience.
Hence, they need to contact renowned services like Tarp Nation, known for their skills and expertise in roof tarp installation Fort Lauderdale. We offer a wide range of services and operate throughout Fort Myers, Fort Lauderdale, Miami, Orlando and Tampa to help make tarp installation convenient and feasible for homeowners in Florida.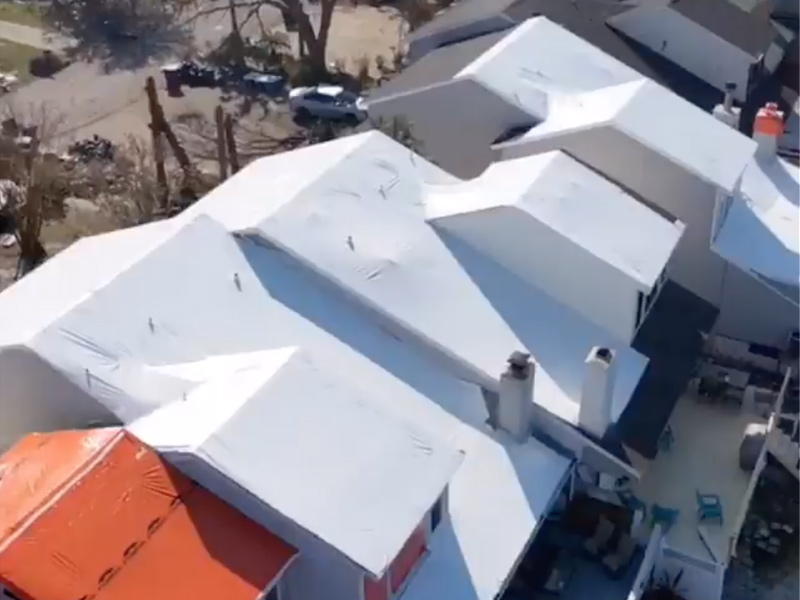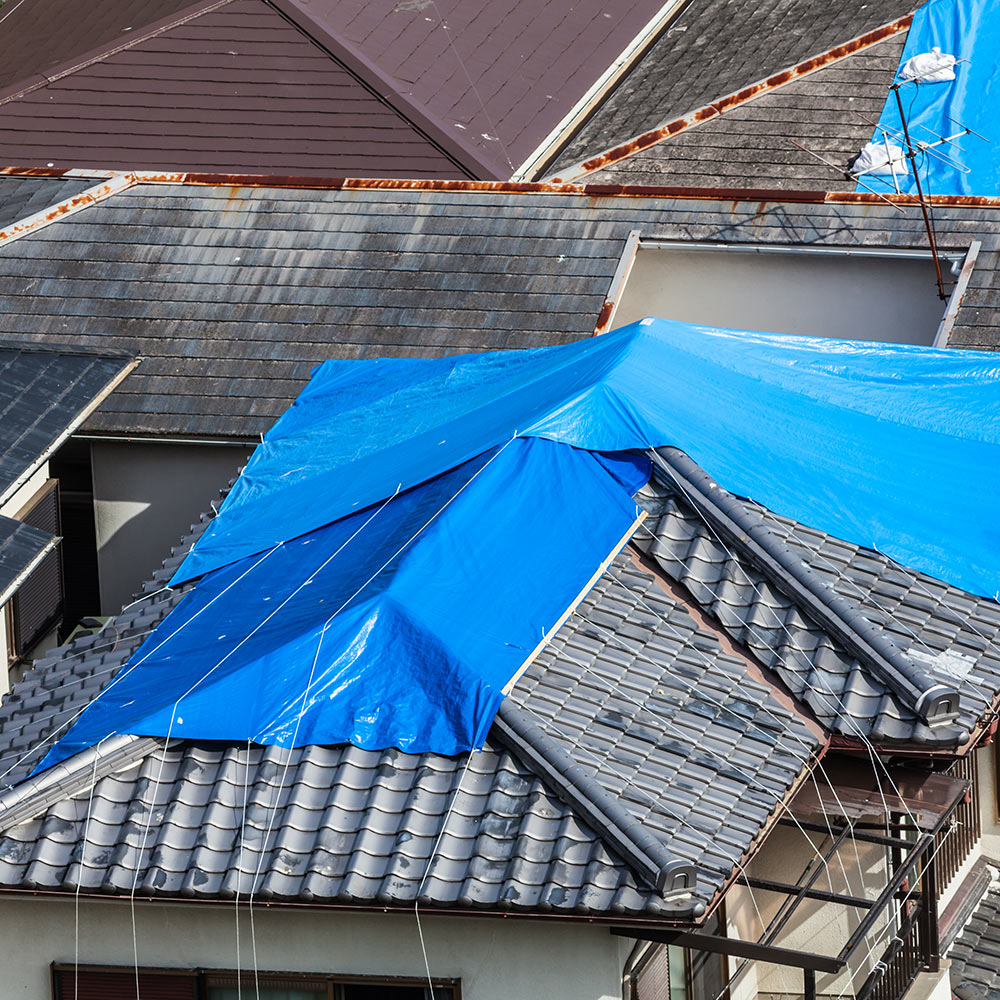 Roof Tarp Installation: Ensuring Accuracy with Safety
Roof tarp installation in Fort Myers is essential to temporarily secure the life and property of residents in a house or building. It is an extremely challenging task that requires accuracy along with caution. 
This is why Tarp Nation not only grants a successful and satisfactory outcome but also handles the job with extreme care, keeping in mind the safety of the landowner and our team of workers. Let us look at the following to understand how we, as a company, conduct roof tarp installations Fort Myers with efficiency and precaution. 
Roof tarp installation in Miami
Is a risky and labor-intensive task, quite difficult to handle with help. Therefore, Tarp Nation prefers working together as a team to ensure safety during installation. Our team of qualified professionals works to keep the protective cover closed by properly fastening it and offering support wherever required.
Additionally, multiple workers mean greater chances of identifying security threats that a sole roofer would have overlooked.
Using High-End Safety Gears
As a company, we are responsible for only using the best safety gear available for precaution when performing roof tarp installation Miami. It should be noted that it is important to have the safety harness on when working on a steep roof to avoid potential falls. A steady ladder must also stay attached to all the roofers for safe passage. 
Examining the Roof Stability
According to our safety guidelines, the roofers of Tarp Nation thoroughly examine the roof condition before beginning with roof tarp installation in Orlando. We ensure that there are no structural flaws or damage that might make it difficult to attach the cover.
Before attempting to access the roof, our professionals usually verify whether the roof is exhibiting indications of weakening or cracking as a part of their job. Your safety always comes first to us; therefore, before starting a project, we exercise caution to prevent accidents. 
Implementing Proper Technique
Tarp Nation believes using the right installation methods is the best way to begin with roof tarp installation Orlando to guarantee maximum safety and effectiveness. This is done by measuring the damaged area first, then cutting the tarp to the appropriate size, and finally strengthening the edges of your requirement using tape.
This makes a tarp covering more resilient to ensure a tight fit. A rope cord is also implemented to secure the tarp to the roof so it won't move or blow away in windy conditions. However, the cover should be equally distributed and fastened to the ceiling for the greatest possible security.
As a company, our primary goal is to ensure customer satisfaction and safety. This is why Tarp Nation provides one of the most secure forms of roof tarp installation in Tampa. Our priority is to always work for the best interests of our clients by offering them assistance and catering to their unique needs. We operate widely throughout different cities in Florida, hoping to make the life of every citizen easy and convenient. The areas under our services include: 
We operate widely throughout different cities in Florida, hoping to make the life of every citizen easy and convenient. The areas under our services include:
• Fort Lauderdale
• Fort Myers
• Orlando
Tarp Nation is a leading service provider in the roofing business with over 4 years of experience in the field. We take pride in offering high-quality tarp installation services for commercial and residential structures at affordable prices. Our company believes in adhering to strict guidelines and policies for safety concerns to ensure a smooth and successful installation procedure. 
Our row-skilled professionals have a wealth of knowledge and years of experience in replacing and installing a range of tarps across various households in Florida.