Reliable roof tarp installation in Kendall at affordable costs
Roof tarp installation in Kendall needs experts to have all its benefits. Our trained technicians with enough experience do that to secure the damaged property from further losses. Providing the best roof tarp installation Kendall for many years, thousands of our clients continue to use our best tarp roof service. We strive to improve our standards to use high-quality tarpaulins and innovative equipment to provide nail-free roof tarp Kendall.
Seventy-two hurricanes hit Kendall in the last 85 years, from 1935 to the infamous Dorian hurricane in 2013. Hence people living in Kendall should always be ready for unexpected storms to save their property and the well-being of their loved ones. Though most houses have strong roofs, mother nature is more vital to cause damage to them anytime. And during such times, we come to the suffering peoples' rescue by providing the best roof-tarping service in Kendall.
The average rainfall in Kendall is 59 inches, well above the 38 inches in the US annually. Hence though there are over 250 sunny days in Kendall, the heavy rain pours on most days could worsen any roof damage. Thus, to cover it with proper roof tarping, Kendall is essential to avert further damage to the top and the entire property structure. Also, our best roof tarp service will prevent not only loss of property but also precious lives. Hence many in Kendall trust us for excellent emergency roof tarp service.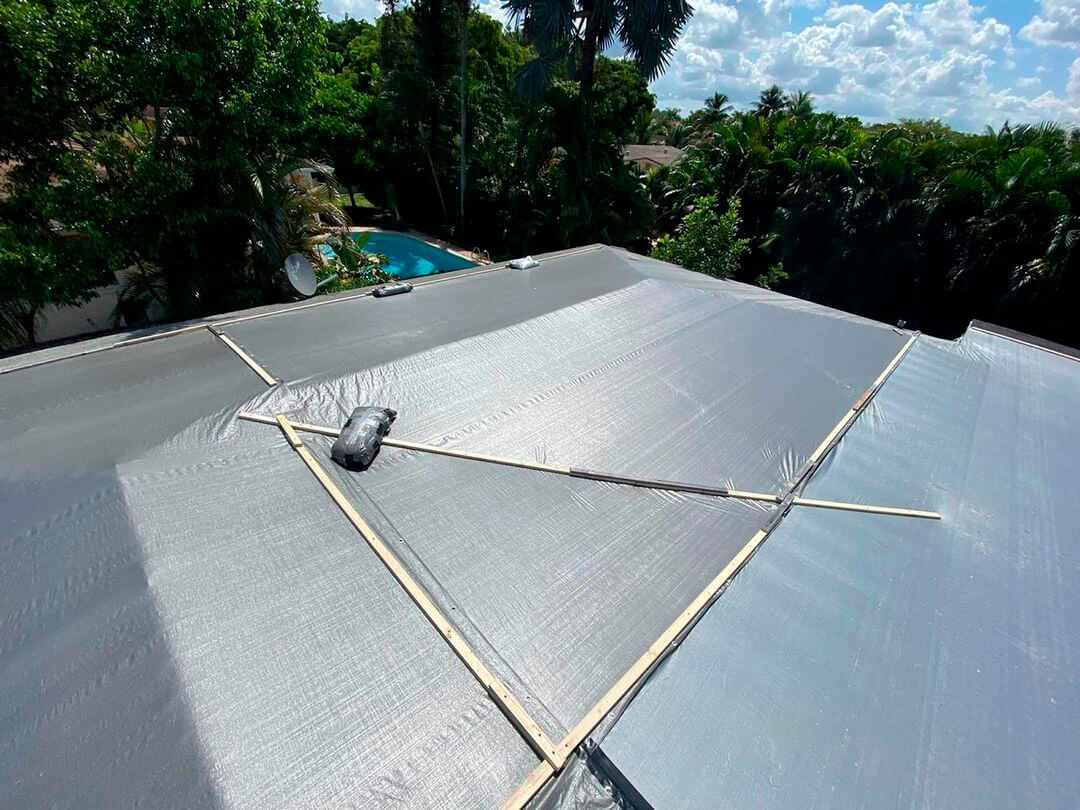 Why is emergency roof tarping essential?
Roof damage occurs not only because of high-speed winds but also because of debris like falling off a tree branch on the roof and others. The wear and tear of many years is another significant cause of the top's damage. Also, roof damages vary from being a small hole for the rainwater to leak into the home and, when left uncovered with the best roof tarp, Kendall becomes big and causes a lot of hardship. Or the damage could be because of fast-flying debris hitting the roof to cause significant damage. Only our expert emergency roof tarping Kendall will secure the property in such cases.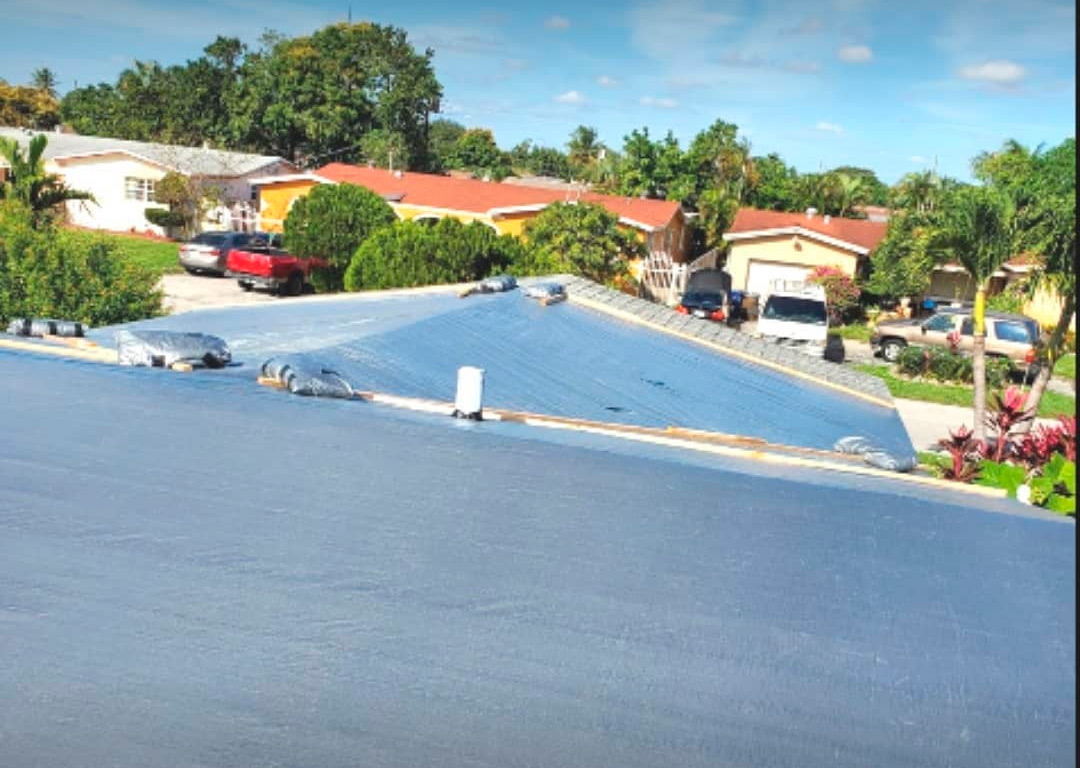 How to get an insurance claim having our best Kendall roof tarping?
One of the mandatory regulations of most of the insurance companies in Florida, including Kendall, is covering roof damages for sanctioning claims. And those needing proper Kendall roof tarping by experts like us cannot get the insurance claims. In most situations, we offer the best roof tarping service, Kendall, to receive insurance claims fast and easy. It is the reason that we are the top roof tarping company in Kendall. And our entire team strives hard to use the latest equipment and methods and high-quality tarpaulins. Hence clients using our reliable roof tarp service can get insurance claims efficiently and quickly.
How is our roof tarping installation in Kendall different from others?
If strong winds blow the roof in a specific part of Florida or even in Kendall, most houses get damaged and need the best roof tarp service. Hence, most roof tarping companies will do emergency roof tarping, giving little importance to quality to prevent further damage. We have seasoned technicians who have handled such situations in the past and offer the best roof-tarping installation in Kendall. Our experts with proper training and experience will consult the property owner to decide on the suitable rooftarp installation in Kendall. It may be with nails or without nails to not damage the property further. We may use strong superior-quality adhesive roof tarps or sandbags to hold them tight and robust until the repair work gets completed. It is one of the significant reasons we have been the top roof tarping company, Kendall, for many years.
Reasons for us to be the reliable roof tarping company Kendall
It is not without reason that we are the most reliable roof tarping company in Kendall. Most people in Kendall trust us for emergency roof tarping and boar-up services.
We update ourselves in techniques, using the advanced and latest equipment and friendly service to our clients. We offer 24 x 7, 365 days professional roof tarping service to our clients as per their emergent needs. And there are many more reasons for us to be the most trusted roof tarping company in Kendall, among others.
Our technicians will visit the damaged property within two hours of calling our help centre.
We provide emergency roof tarping within a day and, sometimes, even within a few hours.
Our round-the-clock service will help clients suffering from roof damage in a friendly and professional way.
We never compromise on the quality of our service and use superior tarpaulins to last long enough to finish the roof repairs.
Our trained technicians can provide the best roof tarp installation without further punctures by using adhesive tarps.
We are a reputed roof tarping company to offer the best roof tarping service at affordable costs with no hidden charges.
Our roof tarp service is not only quick but with high quality to provide proper security for our clients to have peace of mind.
We clean all the debris inside the property to have the best roof tarp Kendall that is also safe for the inmates.
Our help centre always attends to all calls from our clients, knowing the roof issues that could occur in Kendall because of hurricanes or other problems.
We have a professional and expert team with proper training and experience with our backing for our clients to trust them to do the best roof tarp service, Kendall.
Our years of roof tarping service are without any issues our clients raise because of any inferior service or our technicians.
We treat all our clients equal to give the same expert service to safeguard their damaged roofs without further damage and losses.
Our roof tarping installation Kendall gets the approval from many insurance companies in Florida to get the claims.
Call us now to know more about our roof tarping service in Kendall, and other parts of Florida.